Cid Harbour
We joined Stardust, Spiritus Invictus, Matarua and Dikenja in the protected cove called Cid Harbour. It was a really beautiful spot and we spent the day relaxing and taking a short bush walk through the rainforest to Dugong Beach.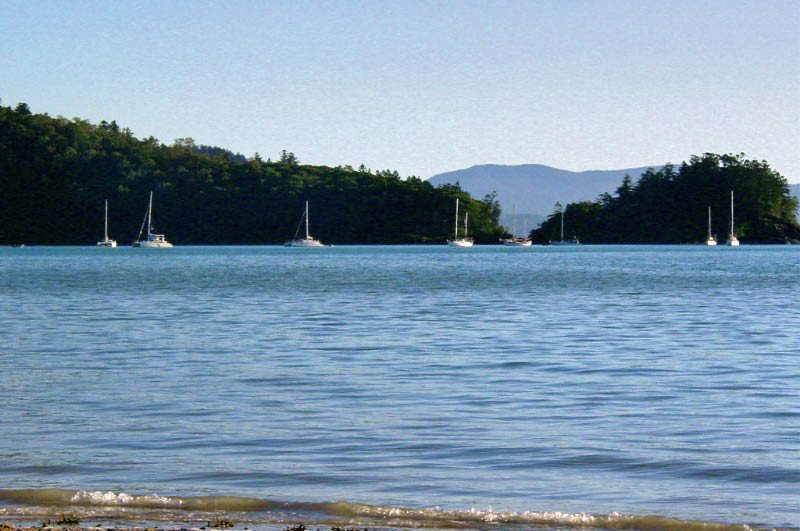 ARLIE BEACH
Since we all needed to reprovision and do some laundry and other boat chores, we headed across the bay to the resort town of Arlie Beach. Arlie Beach is very much a young person's place with loud music and coffee shops and cafes. In recognition of the beach that denies swimming below half tide (stingers, crocs, sharks and other nasties), a large lagoon-like swimming pool has been constructed, surrounded by grass and sand brought in for a beach. These beach side swimming areas are typical in most major centers all along the north eastern coast of Australia.
---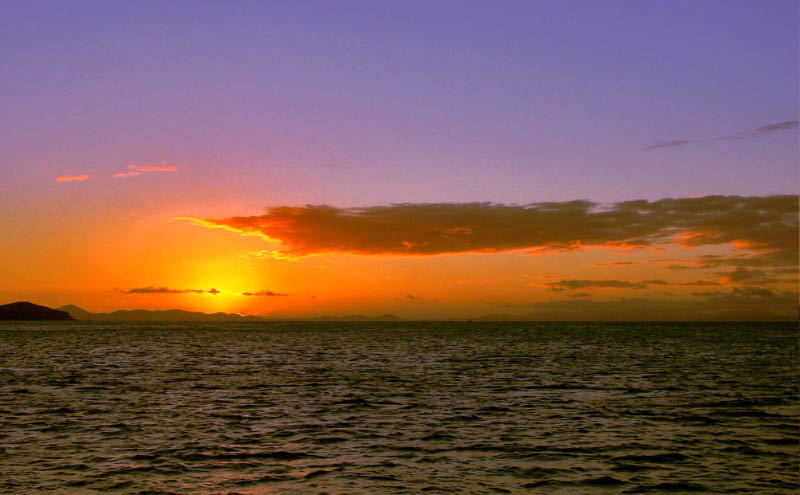 I was great to hook up with friends once again. One night we had a fabulous dinner including black lipped oysters for appies, on This Way Up, with Dave & Patty on their huge Australian Cat. Another evening Gord attended a "boys night out" on Spiritus Invictus. It was Ascension Day so I guess its was cause for celebration! However the next morning he felt the after effects and was unable to visit Arlie Beach for the morning market. Bob & Becky picked me up and it was nice to have fresh food again!
---