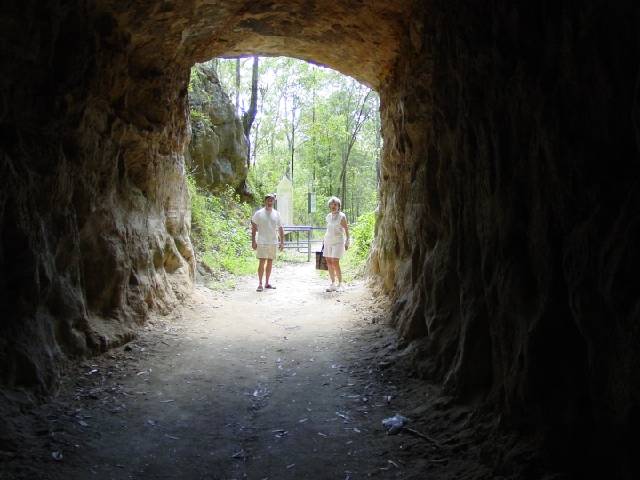 Heading out of the Park we stopped to explore an old Tramway Mining Tunnel not far off the road. It had been used to store ammunition during the war.
Wildlife Sightings
The sign we passed turned out to be accurate as we rounded a bend and came upon a large group of kangaroo grazing in the ditch. They didn't hang around too long for photos though and soon scattered into the bush.
A recap on the day proved pretty productive in the wildlife sighting department with Roselle's, parrots, brush turkeys, skink, a python, pademelons, wallabies and kangaroo!