October 25 - October 31, 2005
Culture Shock! We arrived at Port Moselle in Noumea amidst modern concrete buildings, streets full of new expensive cars, and the hustle of the city. What a huge change from where we had been in Vanuatu only days ago. It was like coming into a new world.
Noumea, the capital of New Caledonia, has the style of a small French seaside town, a business centre with shops, restaurants and most modern conveniences, albeit expensive. There is a vast mix of races comprising a population of 76,000 and not much English is spoken. Looks like we will be clearing the cobwebs of our brains to access our high school French.
---
Port Moselle
There were lots of boats and a number of marinas in the bay and we were at the marina in Port Moselle. As soon as we were all checked in we made a trip to the Australian Consulate to arrange for our chest x-rays required to complete our Australian Visas that we had applied for online in Port Vila. It ended up costing us 70F each (total about $200 Canadian).
I took the opportunity to get a load of laundry done immediately. After getting the bill of $20F, I washed clothes on the dock from then on!
---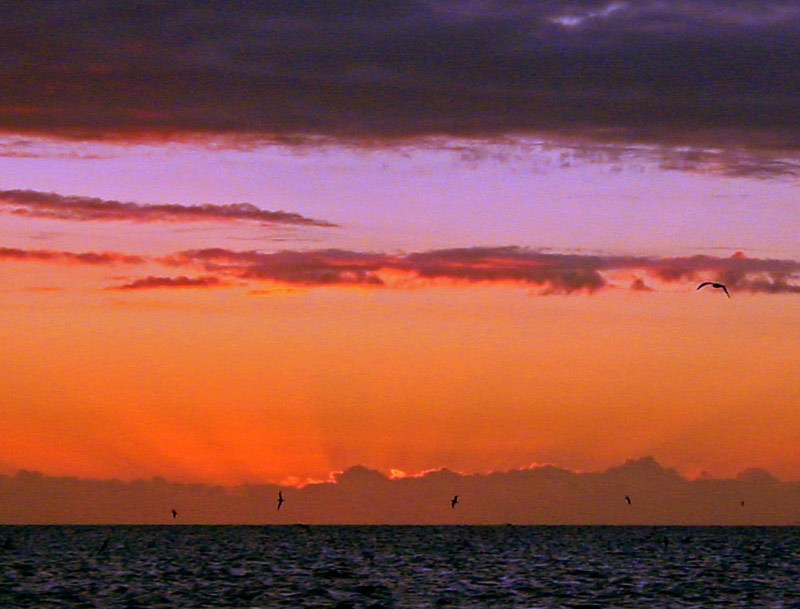 Daily Morning Market
Each morning from 5am to 11am there was a great Market close to the dock with all kinds of fresh produce. A very large supermarket was within walking distance and we soon got hooked on fresh Brie (300 gram slab for about $2) and baguettes (79¢) which we had everyday for lunch. Most food was expensive, however, if you searched there were some great bargains too!
---